It's very popular in portrait photography; it's a must-have in beauty live broadcast; it's otherworldly in macro photography; it's a ring light.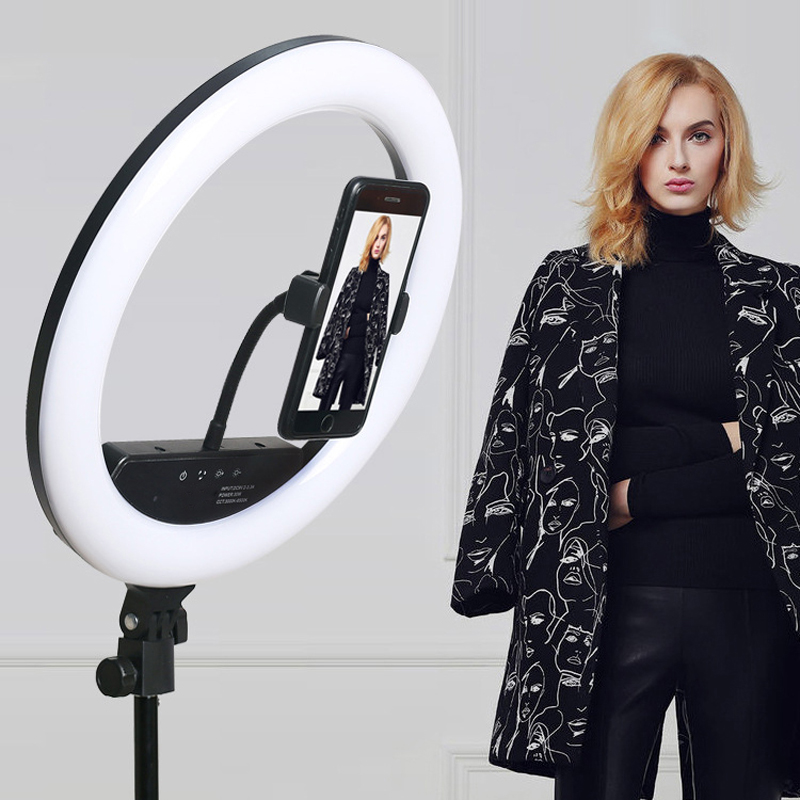 1. Live Streaming lighting
The usage is super simple, just put the light directly in front of the person to be photographed, and the camera will shoot in the center of the light circle. If you have a mobile phone, then this light comes with a mobile phone holder
Special structure of ring lights
Make it a light source with its own soft box, so the video images are often evenly lit and have very few shadows, which is deeply loved by beauty live broadcasters. If you wear glasses with this kind of light, it is easy to appear lights. Therefore, we try not to wear glasses and bring a beauty contact lens or invisible lens. The most important thing is that the circular light projected in the eyes of people will produce a beautiful catch light, which will make the eyes more attractive. There is God.
2. Media lighting
Want to be a self-media? It doesn't matter if you don't have lighting, this kind of ring light can be placed in front of the subject to provide uniform lighting without dead ends, but it can also be placed in other positions as an ordinary photographic light. For example, we put it on the front side If you have two lights, then one of them can be used as an auxiliary light, and you can light it at the diagonal position, which is about this position (left above left). 45° This is the right rear 45°) as a rim light or we can hit it on the background to separate you from the background and create a certain sense of space.
3. Product still life
This type of light is also very suitable for shooting some out-of-the-box evaluations, or small videos of product displays. Of course, if you are a food blogger, you can also shoot your operation process. The way of filling light is the same as other lights. The top light, and then a front side light, this universal lighting method is very good, that is, when we are shooting overhead, the lens can shoot directly from the center of the ring light, and you can also block it if necessary to control its lighting range.
4. Macro photography
The characteristic of macro photography is that when we shoot with a macro lens, we need to get close to the subject we are shooting, so it is very difficult to set the light, and it is easy to be blocked by the lens. Lighting via ring lights. The lens can be directly inserted into the ring light, so there is no need to worry about some lighting problems.
5. Creative shooting
The ring light I use is a Teyeleec ring light, and it is powered in two ways
One is an external battery or a direct connection to the power supply can be used
So we can have more room to play
Through it, we can shoot some creative effects to increase the fun and take a casual shot to take very interesting photos or videos.
---
Post time: Mar-22-2022 BACK