PROS ON FLASH:
The biggest advantage of the flash is that it can instantly illuminate the object with high power, so that the sharpness of the photo can reach the highest level of the lens immediately without any color deviation.
CONS ON FLASH:
1.It is necessary to have a certain skill in using lights. Although there are many TTL flashes for self-exposure first, but in many cases, automatic TTL is very tasteless, and you still need to adjust the flash exposure compensation yourself.
2.The price of the original hot-shoe flash is quite expensive, Canon's cheapest 90EX is more than 400, and the top two-head macro MT-24EX has reached the mark of 8,000 yuan. Buy a lamp than It's no joke that you buy a SLR that is expensive.
PROS ON LED LIGHT:
As a rising star, LED fill light has a little more advantages than flash. Three advantages are summarized:
1.The WYSIWYG lighting effect is easy to use. It can be operated even if there is no basis for photography and lighting, and it is more convenient to take a picture without waiting for a call back. What is it like to use the flash to take a picture? We don't know before the shutter, and there is a waiting time of 0.2-10 seconds for recycling.
2.The light quality is softer. In terms of light quality, the brightness of the light source can be adjusted at any time. The light source of the LED lamp is softer than that of the flash, and it is not even necessary to install a diffuser and a soft umbrella lamp when shooting. The output power of the light source of the flash is high, and the light is mostly hard. Therefore, in portrait shooting, the flash is often used for shooting by flashing. Do not flash directly for children under one year old, which may affect the children's eyes.
3.Focusing can still be done easily under low illumination. In a low light environment, the use of LED fill light can increase the brightness of the ambient light by continuous fill light, allowing the camera to more easily complete the focus task, instead of using a flash like the use of a flash because of insufficient light during focusing. "The phenomenon.
CONS on LED LIGHT
The shortcomings of led fill light are also obvious. The power is not too strong, and it will be useless if it is backlit during the day or if it is too far away. Although some LED always-on lights have been developed to have functions such as stepless adjustment, high-brightness and long-range shooting, the price is already close to the price of a flash.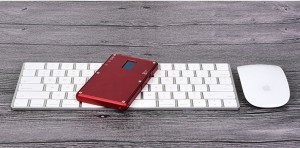 ---
Post time: Nov-22-2021 BACK