The difference between the metal halide lamp and the LED lamp is:
The metal halide lamp is a discharge lamp that is operated by an AC power source and produces arc discharge in the mixed vapor of mercury and rare metal halide. The metal halide lamp is added on the basis of the high-pressure mercury lamp. The third-generation light source made of various metal halides.
The lighting adopts scandium-type metal halide lamp. The lamp has the characteristics of high luminous efficiency, good color rendering performance and long life. It is a new energy-saving light source close to daylight. It is widely used in stadiums, exhibition centers, large shopping malls, etc. Indoor lighting for industrial plants, street squares, stations, docks and other places.
LED is the abbreviation of English light emitting diode (light emitting diode), its basic structure is a piece of electroluminescent semiconductor material, placed on a leaded shelf, and then sealed with epoxy resin around to protect the internal core wire Function, so the seismic performance of the LED is good.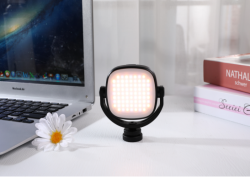 ---
Post time: Oct-21-2021 BACK