With a beautiful and useful LED video light, it'll vastly help you take a wonderful picture in a dark environment, you needn't worry about the blur issue too while shooting. The LED is a new type of green solid lighting source, it has the characteristics of energy saving, long life and small size. While surfing through internet, you'll find out there are various options with different price references and various brand names too. You may feel confused on choosing the right video light for yourself and wondering what kind of photographic lamp on earth is the right choice for you?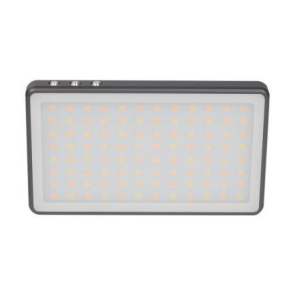 According to your own preference, you can choose from the following aspects:
Illumination distance
Generally speaking, the illumination distance is related to the number of LEDs and each LED's brightness. Normally, the LED video light adopts two kinds of LED head, one is high-power lamp bead, and it only need a few LED beads to meet the illumination requirement. The other one is adopting small lamp bead with a diameter less than 5mm. Each lamp bead's power is small and it needs more lamp beads to meet the illumination need. While choosing the detail video light, it depends on the specific application situation. If you often shoot for close-up subjects, it's enough to choose the video light that can reach to 5 meters or so and needn't choose those that can shoot hundred miles away. For instance, the Teyeleec's TA77, TA96, TA120, TA180, TL168, they can all meet your close-up shooting need. If you need to shoot far-away subject, then it requires higher illumination photographic lamp such as SL-360A ring light, TL520 LED Lamp of Teyeleec.All those LED photographer light adopts dual color temperature LED beads, the whole subject's surface is well-distributed which will make your shooting more professional.
Color temperature
There are various color temperature range such as 3200K-5600K (TA112, TA180, TA184,etc), 2500K-8500K (TA77,TC97A-RGB,etc), or even 2600K-12000K (TC316A-RGB), while around 3200K, we can regard it as a warm color temperature, while around 5000K, we can regard it as a cold color temperature. Theoretically speaking, the wider color temperature is, the better the video light will be. But in practical application, it totally depends on your own preference.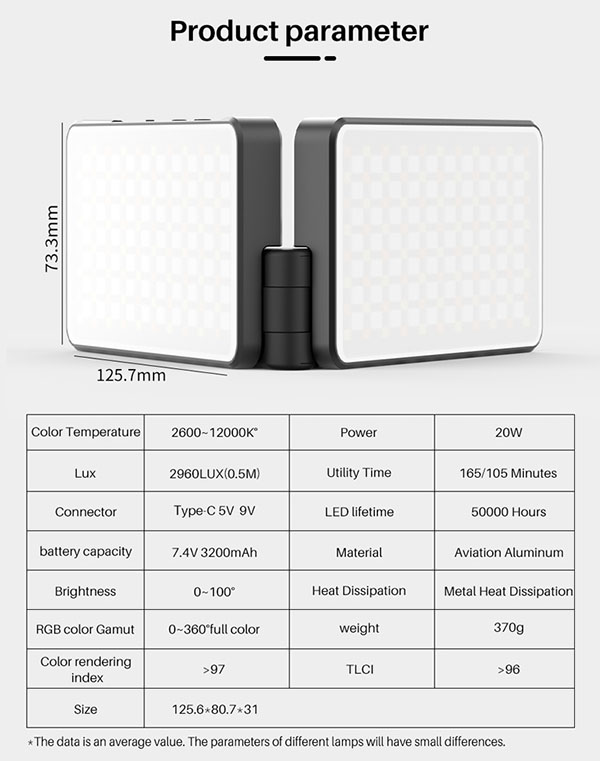 Size and weight
With time goes by, nowadays, most factories can make the size of LED video light smaller and brighter. The pocket size and cell phone size video light is quite portable and convenient to carry and hold. For instance, the Teyeleec's TA112, TA180, TA120, TC150AR-RGB and TC190AM-RGB, the size is quite compact and you can put it into your pocket and carry it all the time. Considering the portability need, surely the smaller, the better; the brighter, the better. But in practical application, it is also totally depends on your own preference.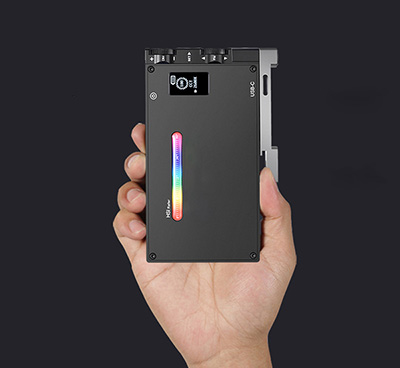 Working time
The working time varies from dozens of minutes to hours. (It is related to the number of batteries and beads.) Surely, the longer the light can last, the better it will be. But as we all known, the longer working time, the brightness will be reduced. So we need to find the balance between brightness and working time.
Price
The price range is quite wide, but remember, the most expensive one may not suit for you.
After-sale Service
Finally, it depends on whether it has perfect after-sales service. As for Teyeleec, we offer 1-year warranty, we'll change an entire new one after we receive your defective items or you can make a short video to prove it's defective and then we'll ship a new one.
In an conclusion, the above aspects is incomplete, there are other aspect need to be considered too such as whether it has build-in battery or not, whether it has intelligent PCBA circuit, etc. Of course, all the aspects are not accurately absolutely, it's only for your reference, the one that suit for you is the best.
All the article and the pictures are original, reproduced indicate the source.

---
Post time: Nov-25-2020 BACK