For many amateur photographers, LED photography lights should be used more, because compared with traditional flashes, led photography lights are more convenient to operate, small in size, easy to carry, and use LED light sources, which are more energy-saving and environmentally friendly. , and cost-effective.
There are so many advantages of led photography light, photography enthusiasts have no reason not to choose it as a photographic equipment for daily shooting, so how to use led photography light?
l This LED soft light photography lamp TL288 is specially designed with package-type LED strip (288pcs LEDs in all) around the square frame, by using a big square flat panel make the light average soft and not dazzling.
l The workmanship is meticulous with ABS material, the surface is Frosting polished and make it fine and glossy.
l Soft light dual color temperature, cold and warm light adjustable to meet the needs of different scenes; Stepless dimming, adjustment is more accurate; LCD display shows the brightness, color temperature accurately, it's more intuitive
l 30W high brightness chip packaged LED light strip reach to 1100lux/1m, the power consumption of the whole machine is about 30W. The larger power consumption does not mean that it is brighter, but the small power consumption will not be bright enough. Using the flat panel light guide, the light is soft, and the brightness output is stable without wave and stroboscopic jitters situation.
l Two power supply ways to support the SL-288A: using the original adapter for home power supply, you can also use two Sony NPF series batteries (even installed one battery can also be used indoors and outdoors, with continuous service at any time) With 2200mAh Sony NP-F550 battery, it can work around 1.5hours; with 4400mAh Sony NP-F750 battery, it can work around 3 hours; with 6600mAh Sony NP-F970 battery, it can work around 4.5hours.
Specification:
Model: SL-288A
LED: 288pcs(warm LED 144 /cold LED 144)
Input voltage: 7.4-16.8V
Max Power: 30W
Illuminance: 1100LUX/1m
Working temperature: 3200K~5600K (Adjustable)
Color Rendering: ≥95% (Encoder adjustment)
Control way: lightness (10-100% adjust Range 1%); color temperature (3200K-5600K, adjust range 100K)
Working temperature: 0°C~40°C
DC connector: 15V/3A (Max)
Net weight: approx. 1170g
Dimension: 376*266*25mm (approx.)
Gross Weight: 2000g
Package Size: 450*340*80mm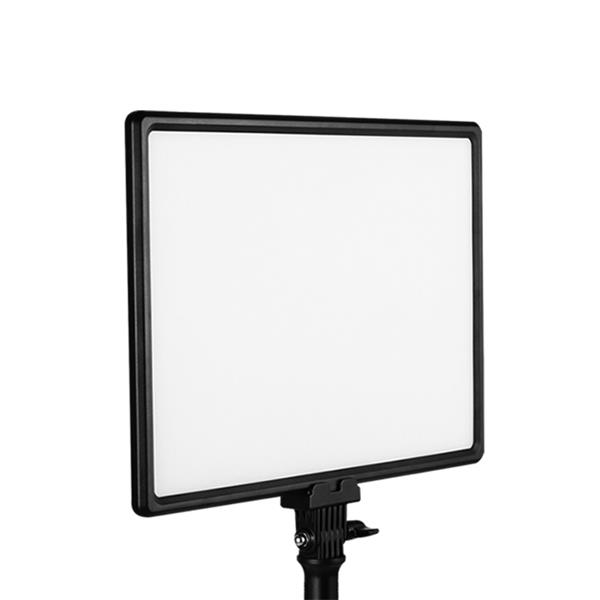 ---
Post time: Mar-27-2022 BACK