Which video LED light and video light should you choose? This is a problem that many film and television photographers have to face. Briefly analyze how to choose video led video lights.
Film and television shooting is an art of light and shadow. By using light to outline everything, a beautiful picture is finally formed, and the moment is eternity. If learning to use natural light is the first step in introductory photography skills, then knowing how to use and properly match artificial light is the new dimension of advanced image shooting.
More artificial light is not always better, and a reasonable choice will make your photos or videos look more layered and vivid. At present, the most widely used artificial light in photography is LED video lights.
Compared with traditional incandescent lamps, LED video lamps have many advantages such as low power consumption, many color temperature adjustment options, and high color rendering index! It can not only restore the true color of the subject, but also make the color of the picture look gorgeous.
The video light is a multi-functional LED video light suitable for video recording, micro-film shooting and flat photography. The brightness is up to 1200LM, and the color temperature range supports 3200k-5600k adjustment, which is convenient for users to easily create different light effects through flexible combinations.
In terms of power supply mode, it supports dual power supply, built-in 4040mAh 3.85V polymer battery, and the battery life at the brightest mode can reach 1.7 hours. It can also be externally powered by USB to function as a power bank to provide long-lasting battery life for charging devices.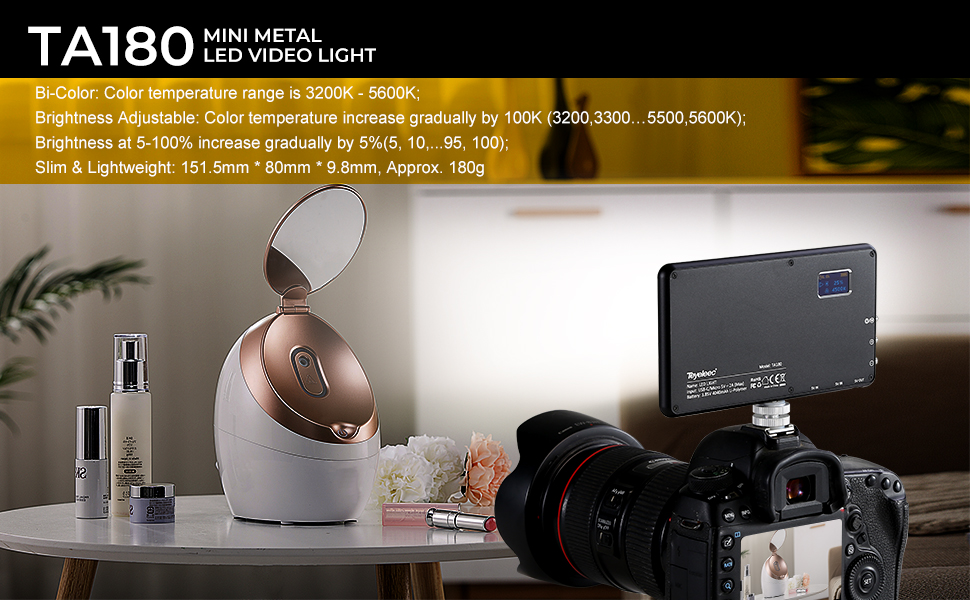 ---
Post time: Apr-06-2022 BACK